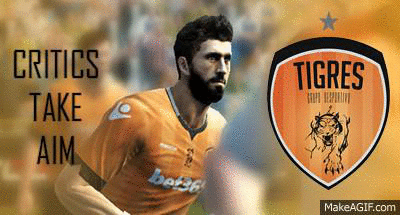 TOUCHLINE.COM REPORT
VEDDI MUST FIND THE NET SOON AS MOUNTING PRESSURE ON THE STRIKER HAS LEAD TO THE IRISH STAR'S TEMPER GETTING HOTTER AND HOTTER!
Marco Veddi is a name everyone has come to know. may it be for his movie/tv career or for his on field displays in the past. but lately Veddi has come under fire from critics saying he is over the hill and not good enough for the Portugese DTL.
Marco had a dream start setting up old Nemsis Sion with a goal that helped his team secure a point against league title favourites Nocturnos. But as we approach this Marco's third game we have still to see the striker find the back of the net? Veddi has reportedly shown his frustration kicking the training room door in after his last game with Tugas.
SOCCER ICON OR JUST PLAIN THUG?
Veddi has always had a pressence. may it be when he walks into a room or onto a pitch people know immediately who he is. Marco has always demostrated a short fuse. back in 2007 he headbutt a paparazzi and tossed his camera onto a main street. he also has had several run ins with players. Sion being his most notable as both men fought tooth and nail for years. but giving his somewhat aggressive nature is he a Icon? or a Thug?
Well if you look at his history he is both. renowned for his physical altercations with defenders he's not the type of player to dive to the ground but more likely to shrug defenders off or send them flying. One thing that should be noted that in Veddi's entire career he has never been sent off. Defenders have often tried to get into the head of the irishman but he has always been on step ahead. infact Veddi recieved a fine from FIFA and a two match ban for an off the ball altercation with England's John Terry where he shoved the defender so hard he hit the deck. This aside Marco has been a role model for many an aspiring youngster as he appeared in an anti bullying campaign where Veddi feature in a series of commericals depicted as helping a school kid deal with bullies.
A CAREER FORGED IN SILVERWARE
Marco has always relished the chance to prove his critics wrong. And Cup competitions in the past is were Veddi has shown his true worth. In this game there is not many players who relish pressure but Veddi loves too prove people wrong. back in his first match for Order Veddi a risk and unknown was a surprise start for the Order he didnt disappoint scoring the opening goal for the Order on his debut. he has since shown this scoring in supercopa finals two for the order and one for Headhunters netting him three supercopa medals and a cup medal with Headhunters.
Interviewer- Marco so far you have had a quiet season if you look at it from a goals scored prespective. how do you plan to remedy this for the next game?
Veddi- Right now i'm not going to make excuses. I havent scored but when i do you can be sure it wont be the last!
HUNGER AND PASSION
At 31 years old with a glowing resume not many players would have the drive Marco has. And that is what sets him apart from his counterparts. the hunger to suceed is what drives him forward. as it has as a player and a manager and long into his acting career he has always sought to better himself. Veddi and Sion are two of the oldest stars at GD Tigres but they show no signs of slowing up as they arrive first and leave training last each day. It's been reported that Veddi, Sion and Smatos often discuss strategy ahead of big games giving both Sion and Veddi's managerial resume this cannot hurt to have those on hand for advice.
FOR THE FUTURE
Veddi has always held the fans interest by sheer reputation. a rebel. a hero. a villian...Veddi is not here to kiss critics asses but is more likely to kick them!!! WATCH THIS SPACE!!!!